---
Claude Y. Velndonom
CEO Velndoco Entertainment Inc.
---
January/February, 2001
Greetings,
Has this not been an exciting last few months for us Western Mainers? I can't tell you what a thrill it was to be on the set of Lighthouse, The Velndonom Movie Company's first feature length film. I don't know what I was more impressed by, Ben Gazzara's larger-than-life performance or the directorial/acting debut of my fiancÚ Mandy Lynn.
I have never been as proud of one of my fiancÚs as I was when I saw Mandy Lynn deftly mapping out one of her 23 love scenes. This particular scene featured a young actor named Rod Sterling. Rod was playing Cleo, a young Canadian fisherman who comes to town to try his hand at catching Thor, the 400 lb monster crab which lives in Devlin Lake.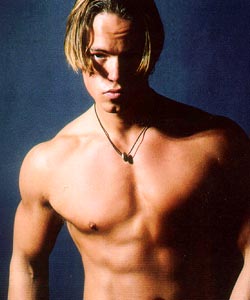 Rod Sterling
When Rod's flashlight dies, he makes his way up to Lighthouse Nights where he meets barmaid Mandy and they instantly fall for each other. I was amazed at Mandy's knowledge of how to shoot such a personal and erotic scene. It was as if she had had years of experience doing scenes like this.
One thing I've learned recently is how important a great script is. Mandy and Jeff Klausen have really taken scriptwriting to a whole new level with Lighthouse. Click to read a sample of their art.
My only regret is that I will see even less of my little Orson Welles these next few weeks while she is editing the movie. Mandy could not stop talking about how excited she is to begin working with Ross, the young editor she hired. I'm sure they'll work really well together.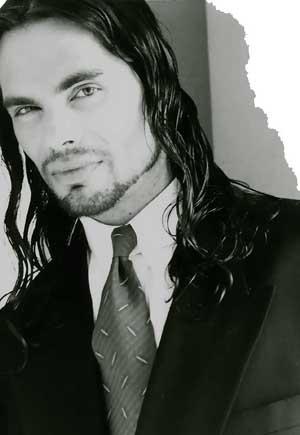 Ross Belvedere
Everybody had a great time at the Lighthouse wrap party. It's a shame one bad apple had to try to ruin it for some of us. Some people need to learn to keep their mouths shut and not cause trouble. Some people need to be shown the hard way.
We are all looking very forward to March 16th, the big night of the Lighthouse premiere. It will be at the soon-to -be-completed Velndonom Nickelodeon in Shiptown. We are hoping to do several product tie-ins, and have recently been in talks with Captain D's Seafood, White Out, DW40 and Dunkin' Donuts. Be on the look out for the 2-hour Lighthouse infomercial which will begin airing on all Western Maine TV stations the week before the premiere.
Other Exciting News
You have no doubt been as enraptured by the hard-hitting action taking place on the gridirons of the newly launched XFL as I have. I want to thank Vince McMahon for taking the sport of football to this new level of competition.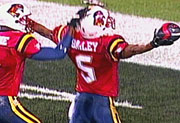 I am announcing my intention to found an XFL squad right here in Western Maine. The team will be called the Western Maine Crabmen. I have calls into Mr. McMahon and have stated my strong desire to have our fine area represented in the new league. I am so sure that the Crabmen will be in the XFL within two years that I've ok'd the building of a brand new football stadium in Stonebridge: Velndonom Meadows. The stadium will hold 90,000 people and will also host the many movie premiers we will no doubt be having here once Lighthouse establishes Western Maine as the new movie-making capital of the world. Crabmen merchandise (hats, shirts, tackle boxes) will go on sale in early April.
Please be patient and understanding when you see that your power and water bills are much higher this and in the ensuing 36 months. We all need to pull together and make Western Maine what we all want it to be: HEAVEN ON EARTH.
share my vision,
Claude Y. Velndonom