---
Claude Y. Velndonom
CEO Velndoco Entertainment Inc.
---
May/June, 2001
Greetings to you all,
Much has occurred since I last conversed with you. Lighthouse certainly was the toast of the town last month. The movie did great business here although I have not been able to get the figures for how it did outside of Western Maine. I'm told it will do great business in the videocassette format.
A Major Announcement
I'm saddened to tell you all that Mandy Lynn and I are no more. My heavy work load proved to be too much. I wasn't home enough to pamper her the way she needed. I would like to take this opportunity to thank the many friends who took it upon themselves to spend time with Mandy while I was away on business:
Rod Sterling, Chef Fitzimmins, Duncan Roberts, Del Hasselbrink III, Chad Leonard, Cruise McGill, Roger Thorpe, Jose Martinez, Gerard Stauffer, Karl Corbett, Daniel Unwin, Greg Dimdicci, Lawrence Whelchel, Shawn Bartom, Reginald Dworkin, Roland Gorchnick, Martin Swope, Major Bradford Larkinson, Stan Pettigrew, Tad Walton, Mike Benton and Perry Shepherd, to name just a handful. You guys are the greatest. Thanks for being such great friends.
Ms. Lynn is now living in Hollywood, California (I knew you'd make it, honey!) where she will be working on a new film that she has written and will star in. The movie (produced by Vivid Video) is a documentary called Inside Mandy Lynn and it should be a great look into what makes this lovely young lady such a special talent.
As for me? I'm very pleased to tell you that I have a new lady in my life! Her name is Sandy Lynn, and are you ready for this? She's Mandy's younger sister. I know this sounds very strange, but true love knows no bounds. We met at the Lighthouse premiere and just plain hit it off. I really think this is the one! Sandy is also in show business. She is a performer at a Boston nightclub called Lube City. I can't wait for her to move in with me next week.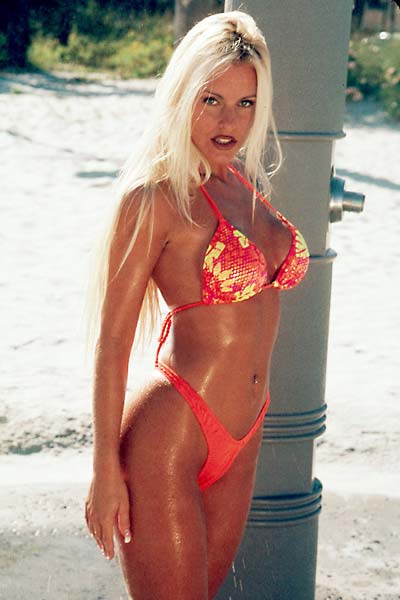 The new, future Mrs. Velndonom
Another Major Announcement
I am putting the football league on hold. A recent poll of the northWestern New England region indicated that a pro football league would not be as fully embraced as I hoped it would. So, after viewing a segment on last night's 20/20 program which cast light on the many problems at NASA, I am announcing the formation of:
WMSA
The Western Maine Spaceport
The WMSA will be the world's premiere space exploration center. We will be launching rockets into space as soon as November, 2001. Our plan is to keep building the Velndonom Meadows Stadium and insert the rocketship launch pad right where the 50-yard line would have been. This way people can come and watch the launches from inside the comfort of the stadium. We will also be taking advantage of all the great players who recently relocated to the area to participate in the NNEFPFP. Come on down to the site and watch your favorite football heroes construct the WMSA launch pad!
The WMSA launch pad en route to Velndonom Meadows
More Exciting News
I've been less than pleased with what I've been seeing on TV lately and have decided to do something about it. I will be launching an exciting new Cable Television Network in August:
The Shout! Network!
The Shout! Network! will bring you the finest family entertainment available. The show that we are most excited about right now is Jerry Van Dyke's Crime Crunchers. This show is unbelievable. Every night (I knew people would love this show so much that I've ordered 175 episodes) people will thrill to the crime crunching antics of Van Dyke and his motley crew of helpers.
Jerry Van Dyke
Look for many special guests to appear in upcoming episodes like Heather Field (Sally's niece), Pout (a great rock and roll band from another planet -their bassist, The Creature, plays Jerry's evil brother Klorf), Johnny Bench, Nina Blackwood and local musician Rod Gertling.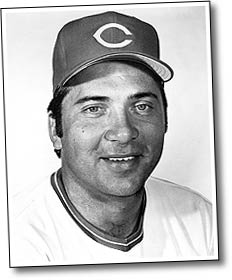 Johnny Bench
I will continue on as the sole proprietor of VelndoLynn management. Star client John Parr will be hosting his own show on The Shout! Network! called John Parr's Greatest Navigational Bloopers. The show is a hilarious look at the bizarre mistakes early sea-faring explorers made in their attempts to discover new lands.
There will also be a music-related show, Running Bands, about four rock groups trying to make it on the Western Maine music scene.
We will be installing your new cable boxes at the end of June. Don't fear, the cost of the boxes ($399.00) and the 9-year basic subscription fee ($3,002) will be automatically added to your water bills.
I am honored to bring all these fine things to you, my loyal subjects.
Claude Y. Velndonom