---
Claude Y. Velndonom
CEO Velndoco Entertainment Inc.
---
April/May, 2002
Excited greetings to you all,
Are you ready for some news that will make all us Western Mainers proud to be from the area that gave the world seafood-flavored paint? Well here it comes:
VelndoNet is up and on the web! VelndoNet is Western Maine's newest and only (see item 15465A in the brand new Commonwealth of Western Maine Law Book) Internet service provider. We've taken the liberty of signing all you WM computer users for Velndonet' s "MegaMaine Power Package" (a bargain at $75.00 a week). We've also done you all a big favor and cancelled your existing service plans with your awful old ISP's like Mindspring, Earthlink and AOL.
Your days of frustration at slow connections and bad customer service are over. VelndoNet gives you lightening fast connections courtesy of our new Triple Analogue Radio Transmitter (TART) based in Shiptown. Who needs the messy wires involved with DSLs?! With TART, all you need to do is install your TART antennae (a bargain at $260.00 --67 piece tool set not included) on the roof of your house (or boat); set your new VD-2266 Velndocomp computer (the TART antennae will only work with Velndocomp computers - a bargain at $3,400.00) to Channel 8 (or 6 in West Hoover) and surf your life away!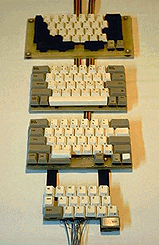 The VD-2266
And how about that customer service? VelndoNet has trained our 18-member service team precisely how to best answer your questions and deal with any problems you might have (although I doubt you'll have any).
Please keep this information on file for it is the only way to get in touch with VelndoNet Customer Service:
Velndonet Customer Service
P.O. Box 23
Margettstown, IA 34902-2
But here's the best news! As a Velndonet subscriber you will have have access to the greatest website on the internet:
wwwwm.Westernmaine.com.
Want to see never before seen footage of President Lincoln's assassination? How about an hour-long interview with a fully-nude Michael Jackson? What about the infamous Bob and Ronda Timmins sex tape? It's all here on wwwwm.Westernmaine.com! And it's free to you for subscribing to Velndonet.
You are welcome.
---
The Shout! Network! News
I so enjoyed my acting debut in the most recent episode of Jerry Van Dyke's Crime Crunchers that I have decided to re-tool the show for optimum ratings.
The program will now be called Grandpa Hoops and will star your truly as a 65-year-old rookie trying to make it in the NBA. I have been training all week for the new role and I think I've got basketball down. I've always loved to watch the sport but I never had the opportunity to play. My father would never let me participate in what he called "a hooligan's game." I have hired former Memphis Tams forward Nate Dawkins to show me the ins and outs of the game and ol' Nate says I'm doing just great. He even said I am the best two handed dribbler he's ever seen.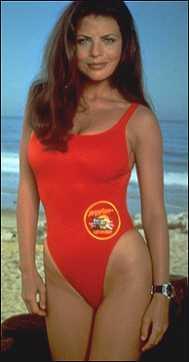 The part of my love interest will most likely be played by the lovely and talented Yasmine Bleeth. I saw her on a poster the other day and I knew I had to cast her as my cheerleader/girlfriend. I cannot wait to hear back from her people. I just know she's going to go nuts over the script I wrote for episode one ("Claude Scores"). There's a wonderfully erotic moment when Yasmine mistakenly enters the men's shower and finds me in there all alone. I quickly turn away from her and try to hide myself but she comes closer to me and presses her sopping wet t-shirt up against my belly and ....well, you'll just have to watch for yourself!
blessings,
Claude Y. Velndonom
Claude's Corner Archive: